Below are a list of SERVICES & PRODUCTS offered at Park Circle Chiropractic. For more information about each treatment or to make an appointment,
contact us at 843-744-2265.
SERVICES

---
Hands-on Chiropractic Care

Palmer Method (Diversified)
Toggle / Gonstead / Drop / Activator

Massage Therapy
Deflexology
Human Touch® Massage Chairs (pictured below)
Electric Stimulation
Health Education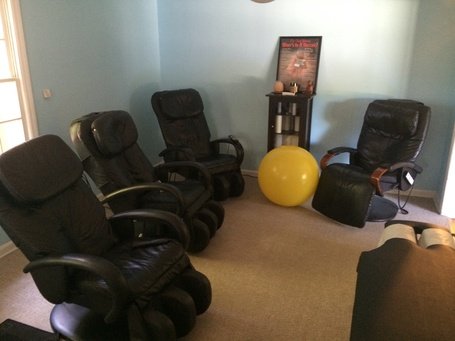 Human Touch® Massage Chairs

---
We carry the best massage chairs in the business! These chairs cater to your comfort, health & happiness providing an irreplaceable experience. Benefits of these chairs include:
Spinal Traction
Enhanced Circulation
Reduction of Muscle Rigidity
Breaking of Myofascial Adhesion
Pain Reduction
PRODUCTS

---
Deflexit® Monitor Cabinets (pictured below)
Biofreeze
Hermell Lumbar Supports
Tens units
Heat/Ice Gel Packs
Exercise Balls
List of Supplement Brands

---
Garden of Life
Innate Response Formulas
Synthovial 7
Zymessence
Progressive Lab
Dr. Schulze's American Botany Pharmacy Cell Food
---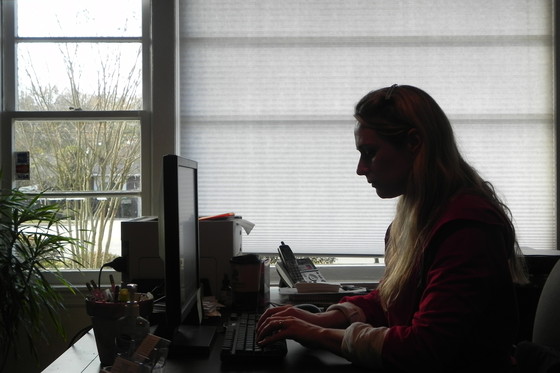 Without Deflexit® Monitor Cabinets

---
Please notice the how uncomfortable this looks and feels!
---
With Deflexit® Monitor Cabinets

---
Posture can have an AMAZING effect!